When:
October 17, 2021
all-day
America/Phoenix Timezone
2021-10-17T00:00:00-07:00
2021-10-18T00:00:00-07:00
Where:
Hilton Scottsdale Resorts and Villas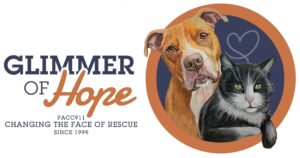 Join us!
We're celebrating 22 years of love at our Glimmer of Hope event to be held on October 17, 2021 at the beautiful Hilton Scottsdale Resort & Villas in Scottsdale, AZ.
We have a rich history of advocating for those who need our voice, the innocent companion animals who, through no fault of their own, find themselves homeless, abused, neglected or injured.
You'll love our special program!
Our luncheon event features a live and silent auction, a sumptuous meal and most of all, our inspiring program where you'll meet the stars of our life changing before-and-after videos.
Their stories are those of animals that our medical programs have helped to save. Rescued from horrific neglect and abuse with help from our PACC911 Medical Care Programs, they survived unthinkable suffering to find their way to good health and loving homes.
This couldn't happen without you and your generosity.